Lefkas Motorboats & Speedboats
Sivota Lefkada Rent a Boat
Ionian Charters is primarily a family speedboat rental agency, based at Sivota of Lefkada Island, in the Ionian Sea, Greece. We are pleased to include in our fleet all different boat options for you; open speedboats of various dimensions to cover all needs of your crew. Most of it is without driving license needed, having 30/40 hp outboard engines. For the more experienced drivers, who loves speed,we offer our bigger boat with 130 hp outboard engine, that requires driving license. Comfort and safe up to 7 guests each one. All speedboat hires are arranged directly with the owner on markets best prices.
Ionian Charters is run by Yanni Fatouros, and has been based in the beautiful harbor of Sivota on Lefkas Island since 1998. Coming from a 2 generation family of sailors, boats and cruising are an integral part of our life. Our boating avocation is more about pleasure, need of expression and reconnection to the Sea. You will find us on the left side of the bay, as you drive down to Sivota, at "Ionion" Taverna, which is also owned and run by our family since 1982. All of our boats are based and moored in front of Ionion Taverna at Sivota bay, on the south part of Lefkas Island.
Our 25 years of experience and love for boating; together with a lot of hard work and personal attention, ensures of our guests unforgettable boat trips with the best memories. Returning guests is a tribute to our success and a motivation to keep doing what we love.
We will be very happy to suggest you a route for your trip. Starting with one of our boats you have the pleasure to visit and explore a variety of pretty islands around Lefkada, all in a small distance. Lots of little quiet beaches with crystal blue waters and beautiful bays. Wonder around the traditional villages and taste the delicious Greek kitchen and sea food. Be the captain and enjoy with your loved ones the Ionian breeze and freedom!
Constant Contact - Support
Starting from embarkation and all the way till disembarkation there is a constant contact with our guests. Daily we check and inform our clients with sms about weather and strong winds if any. All our boats are equipped with full safety pack, gps plotter - depth counter and tracking devices so you will easy know all time where you are.
Also in case of any trouble event, you may contact us 24 hours a day, and for any support needed we will get to you as quickly as possible via our 6 meter 130Hp Rib. All you have to do is enjoy your independent boat holidays – our back up service is always only one step away.
Lefkada Motorboats & Speedboats
Sivota Lefkada Boats for Hire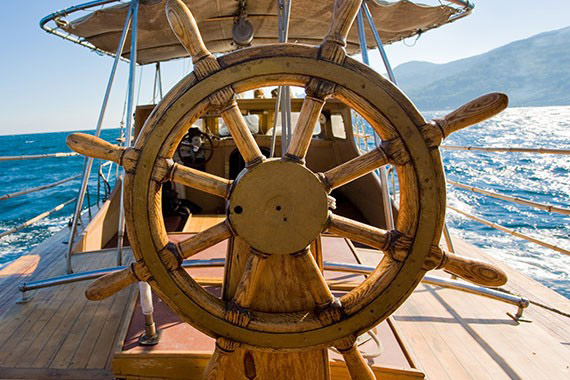 Local Weather
Make your vacation pleasant by renting a boat in Sivota, Lefkada.
Explore Lefkada by Boat
Lefkada Rent a Motorboat & Speedboat
Interested for Rent a Boat in Lefkada?
Discover lefkada beautes by motorboat & speedboat. A unique experience for everyone. Sivota Lefkada boats for hire.